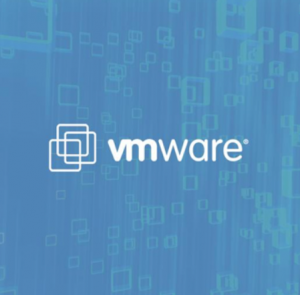 VMWare
I have many years experience with VMWare Virtualization Hypervisor Products, whether you need support in a P2V server virtualization project or require a new virtualization infrastructure design. I can provide as much or as little consultancy as your project needs.
Why upgrade to vSphere 6.x?
Support for New Architectures: Expanded support for the latest x86 chip sets, devices, drivers and guest operating systems. Scalability: With increased configuration maximums, virtual machines will now support up to 128 virtual CPUs (vCPUs) and 4TB virtual RAM (vRAM). Hosts will support up to 480 CPU and 12TB of RAM, 1024 virtual machines per host, and 64 nodes per cluster.
Multi-Processor Fault Tolerance: Expanded support for software-based fault tolerance for workloads with up to 4 virtual CPUs. Long-Distance vMotion: Perform non-disruptive live migration of workloads over distances of up to 100ms RTT. The 10x increase in RTT offered in Long-Distance vMotion now makes it possible for data centers physically located in New York and London to migrate live workloads between one another.
Transform Storage for your Virtual Machines: vSphere Virtual Volumes enables your external storage arrays to become VM-aware. Storage policy-based management (SPBM) allows common management across storage tiers and dynamic storage class of service automation. Together they enable exact combinations of data services (snapshots, clones, remote replication, deduplication, etc.) to be instantiated more efficiently on a per VM basis.
Content Library: Get simple and effective management for content including virtual machine templates, ISO images and script with a centralized repository. With Content Library, it is now possible to store and manage content from a central location and share through a publish/subscribe model.
Log Insight (lite version now available with vCenter Server): Delivers real-time log management for VMware environments, with machine learning-based intelligent grouping, high performance search and better troubleshooting. vRealize Log Insight for vCenter Server enables up to 25 monitored entities (vCenter Server, ESXi hosts and Virtual Machines).
Operation Management (available as part of vSphere with Operations Management): Provides critical operational enhancements in performance monitoring and capacity management. Through a unified console, customers can maintain a universal view of their virtual environment, monitor its performance and optimize utilization resources. Customers can deliver improved SLAs, achieve infrastructure and application availability, and increase IT resource utilization.
On average, customers see tremendous benefits: 36% reduction in application downtime, 30% increase in hardware savings and 26% decrease in time spent on troubleshooting issues.
Certificate Authority: This new component provides the ability to provision and manage security certificates across your entire vSphere environment. It automates the generation and maintenance of vSphere infrastructure certificates and can deploy certificates in customized configurations to meet the security requirements of most enterprises. The VMware Certificate Authority includes the VMware Endpoint Certificate Store (VECS) which serves as an enhanced repository for certificates, private keys, and other certificate information.