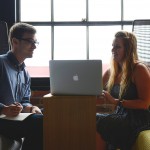 Virtual Bit Consulting specialise in End User Computing for Microsoft, Citrix and VMWare technologies.
Through a process of understanding your business and how your employees work today versus your aspirations for the future to enable growth I offer technical consultancy to help design a solution to drive real business value forward.
From solution consultancy to technical support for your project or even resolution of operational issues when you need it most, I can effectively deliver a bespoke roadmap to success.
Professional Services include:
Citrix Solution Architecture Design
Citrix Support
VMWare Solutions
Desktop Virtualization Solutions (VDI)
Desktop Management Consultancy
Application Management Services (Microsoft App-V, SCCM)
User Profile and User Data Management (Appsense, RES Workspace Manager)
Windows Desktop Migration Consultancy
Cloud Computing (Private, Public or Hybrid)
Server Virtualization Migration