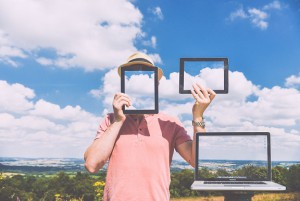 cloud com·put·ing
NOUN – "the practice of using a network of remote servers hosted on the Internet to store, manage, and process data, rather than a local server or a personal computer."
---
Having a strategy to enable cloud technology platforms is one of the key competitive advantages available to a company in today's dynamic marketplaces. Fast growing, successful companies are moving to the cloud and taking advantage of the many benefits that cloud solutions can offer.
---
 Why choose Cloud Computing?
Achieve economies of scale – increase volume output or productivity with fewer people. Your cost per unit, project or product plummets.

Reduce spending on technology infrastructure. Maintain easy access to your information with minimal upfront spending. Pay as you go (weekly, quarterly or yearly), based on demand.

Globalize your workforce on the cheap. People worldwide can access the cloud, provided they have an Internet connection.

Streamline processes. Get more work done in less time with less people.

Reduce capital costs.  There's no need to spend big money on hardware, software or licensing fees.

Improve accessibility. You have access anytime, anywhere, making your life so much easier!

Monitor projects more effectively. Stay within budget and ahead of completion cycle times.

Less personnel training is needed. It takes fewer people to do more work on a cloud, with a minimal learning curve on hardware and software issues.

Minimize licensing new software. Stretch and grow without the need to buy expensive software licenses or programs.

Improve flexibility. You can change direction without serious "people" or "financial" issues at stake.
Why choose Virtual Bit Consulting?
I am able to provide specialist technical consultancy to aid organisations navigate, plan, design and implement a coherent cloud transition strategy for private, public or hybrid cloud platforms.
My advice is always impartial and in scenarios where it is more appropriate for customers to utilise public cloud infrastructures, like Microsoft Azure, we have the skills and expertise in-house to plan, design, implement and manage complex cloud environments in these scenarios.
For more information please get in touch by visiting the contact page.