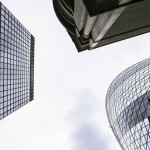 Robert Wilkinson of Virtual Bit Consulting Ltd is a Virtualization IT Consultant established as an independent contractor to assist organizations with designing, deploying, and supporting virtualization solutions and End User Computing solutions across the UK.
I understand that clients are all unique, with their own set of values and requirements. I believe in listening closely to your needs, and helping you adapt to the continuously evolving IT landscape. Virtual Bit Consulting have pride in dedication, hard work, and a love for what we do.
I have a strong focus and deep understanding of the entire Citrix product line, including XenApp, XenDesktop, XenServer, Netscaler and also the VMWare and Microsoft Product Lines. I have designed blended virtualization solutions using VMware, Citrix, and Microsoft.
Whatever your business and IT goals, Virtual Bit Consulting can help make your business more agile, secure and effective.
Virtual Bit Consulting specializes in helping you deliver desktops and applications to your users, from anywhere and at any time, securely. I focus on architecting and supporting the following types of IT services:
Virtual Desktop Infrastructure (VDI)
Remote Desktop Services & Server Based Computing
Performance Monitoring & Reporting
Mobility solutions and Remote Access
Server Virtualization
Provisioning and automation
Application Virtualization
User Virtualization
Desktop Management
Physical Desktop Management
Thin Client Management
Citrix Solutions
Virtual Bit Consulting has over 16 years' experience working with Citrix products. Using Citrix technologies, we can bring you and your organization closer to your desktop, applications, and data. I have worked on Citrix projects ranging from under 50 users to well over 10,000.
VMware Solutions
Whether you need assistance supporting an existing system or designing a new VMware virtual infrastructure, Virtual Bit Consulting can help. I  have the unique ability to be fluent in various virtualization technologies. I have assisted many organizations to help with integrating Citrix and VMware together, to architect "best of breed" systems for delivering applications, desktops and user environment data to their employees throughout an organization.