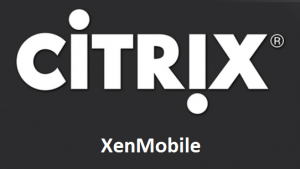 XenMobile
XenMobile delivers mobile device management (MDM), mobile application management (MAM) and enterprise-grade productivity apps in one comprehensive solution. XenMobile enhances the user experience on BYO or corporate devices without compromising security.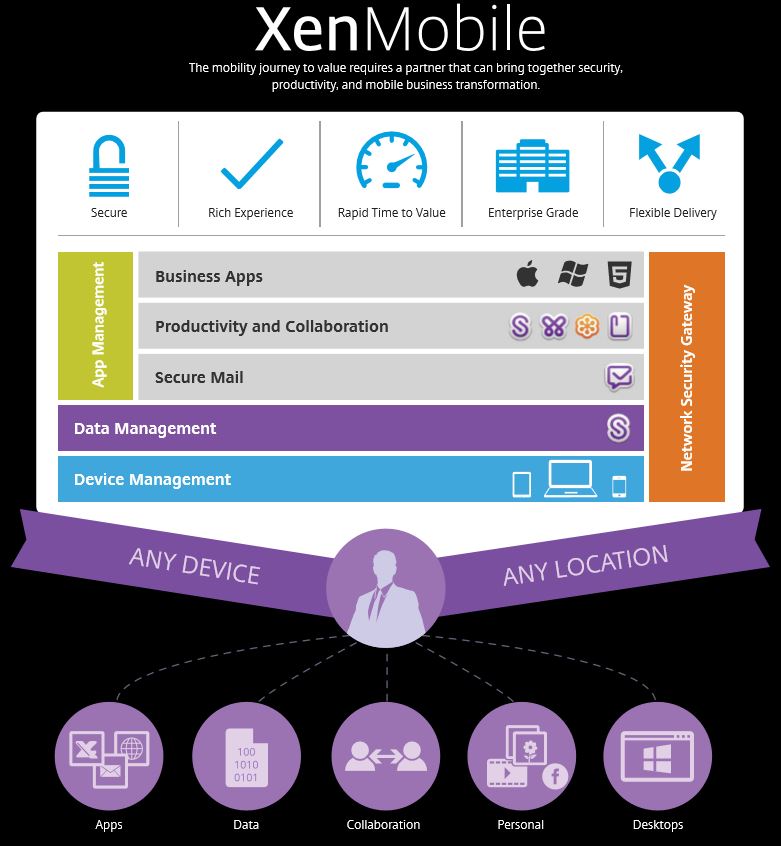 XenMobile vs VMware Airwatch vs Microsoft Enterprise Mobility suite
Two are heavily integrated with their Virtualization roots and the vendor product offerings in that space. If you are starting off with no virtualization, then Microsoft Enterprise Mobility suite is a good solution for email, sharepoint and office apps, however you may get stumped for features, when there is a need to access virtual line of business applications running on virtual instances. With most of your staff owning Apple iphones there is much reliance of the iOS Apple SDK to create app policy lockdown with any Mobility solution.
The choice is often swayed by those companies that have already made significant investment with certain vendors. If your company have already installed large scale computing technologies with a particular vendor, then the obvious choice would be to stay with that vendor.
However, if you have a mix of VMWare and Citrix, then it comes down to price, ease of setup and management.
Mobility solutions are ever evolving and with public cloud vs private cloud, the security wrap around what's private and what's public is becoming more blurry. Is your data really public if the third party cloud provider are in legal obligation to secure the transport means of access to the data and encrypt your data in its location. Trust versus zero tolerance paranoia, to keep data on premise, at a price.  In Technology the third party doctrine is becoming less credible everyday.