Application Management and Delivery
In tradition software installation rollout projects there were teams of IT staff with installation media manually installing software onto each end point computer. This is inefficient and there are huge cost savings to be made to using packages with automated software application deployment solutions.
There are various deployment options for client software applications. I am particularly familiar with SCCM and App-V. But one question that I am often asked by corporations is which one technology is most suitable "SCCM or App-V?".
This is purely a company preference but I would like to give a viewpoint on the typical use cases of each, in the hope that you can understand why one technology would be used over the other. In an ideal world the answer would be both, if corporate budgets can allow for it.
What is known is that both take advantages of packaging software installation binaries into building blocks, sometimes known as MSI files or Bubbles. Both SCCM and App-V can both read these packages and deploy them, meaning any effort from Software packaging teams to package applications for SCCM can relatively convert over to App-V or vice versa with little effort.
SCCM or App-V?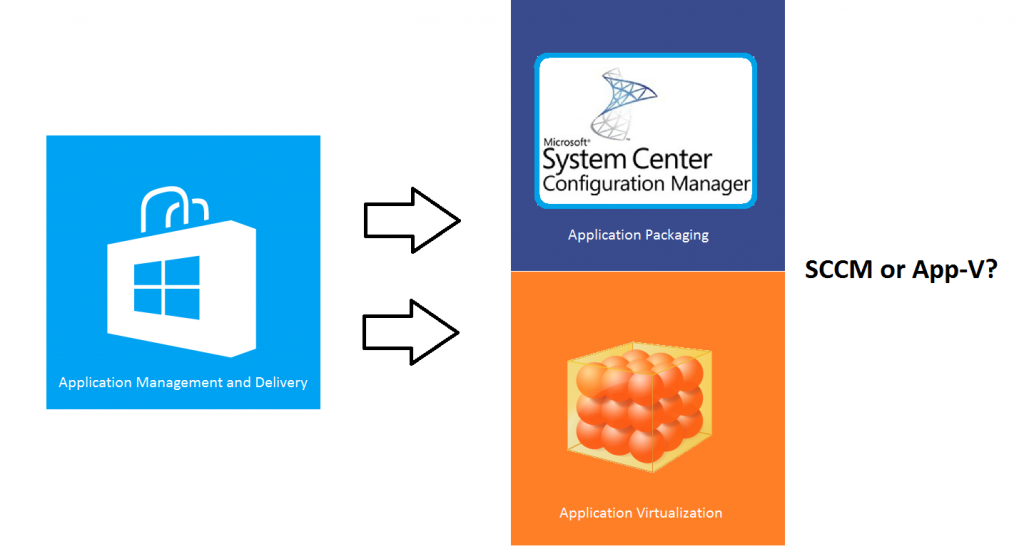 SCCM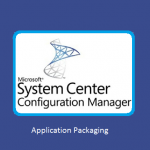 SCCM provides a common platform to thinly package applications into MSI files that can be efficiently distributed to persistent target computers. But often packages once delivered are not removed on shutdown and typically SCCM does not have any technology that can overcome software version co-existence conflicts. E.g. office 2010 + office 2013
Maintaining complex scripts to install on start-up and remove on shutdown is fraught with problems and is difficult to manage with remote desktop session computers that are Non-Persistent.
SCCM is a good use case for persistent workloads or particular software:
Persistent Windows Desktop that doesn't require the software to be removed on shutdown.
Deployment of internally tested and approved Windows update catalogues.
Microsoft Office Service Pack Updates
Multiple target computers in multiple site locations where latency could be an issue.
---
App-V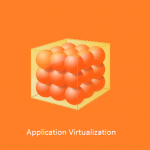 Microsoft App-V – Application Virtualisation is like SCCM with advanced capabilities for remote desktop multi user non persistent session computing environments, streaming only the minimum runtime components required and virtualizing those runtime footprints (Files and Registry) into isolated bubbles. As each application is isolated into bubbles, two versions of the same product can co-exist. This is a huge benefit when it comes to change management, phased approach changes and the reduction on the need for heavily governed gold image changes.
App-V is a good use case for non persistent workloads, VDI or Remote Shared Session Host Desktops (Terminal services):
Non Persistent Windows Server Desktops that require the computer to be stateless on shutdown contained zero user application data.
Is

free

to use with your RDS licenses
Application file and registry isolation allows you to deploy two versions of the same client software application. e.g. Office Visio 2010 and Office Visio 2013
Is equally suitable for persistent client site desktop workloads, however this is licensed separately using your Microsoft agreement MDOP license.
Not really a suitable tool for Windows update deployments due to its minimal reporting capabilities.