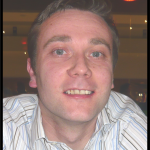 Technical Director – Robert Wilkinson
I am an End User Computing IT Consultant specialising in the design, implementation and support of Windows application delivery infrastructures; combining expert level skills in cloud based computing and virtualisation technologies based on Citrix products, with a strong proficiency in Citrix, Microsoft, VMWare, RES Workspace Manager, AppSense and Microsoft App-V and Thin Client Device Management and Automation.
Over 9 years of proven track record in technical consulting and over 8 years engineering experience in a wide range of industry sectors, including UK Government, Healthcare, Aviation, Financial Services, Legal and Retail.
I hold certifications in Citrix, VMWare and Microsoft.
I am passionate about delivering the best possible user experience in any IT Project. This is very much the key to success in all projects I consult in.